Have you got to work with any of the new gradient yarn sets? These sets come in multiple skein sets, each skein a slightly different color from the next. When you knit them up, this is what happens: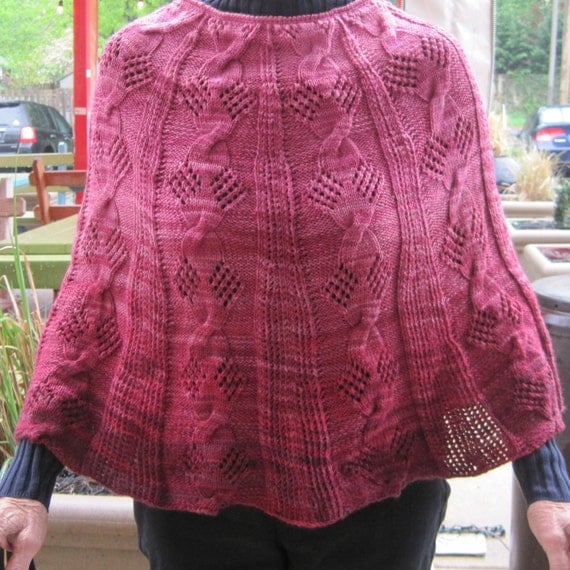 The shawl started out with a dark pink, red. Every time I changed skeins the color was slightly lighter. The result was a fun poncho that will be great for extra warmth that won't fall off your shoulders. If you make this pattern, please send me a photo of the finished item, I would love to see it! This one stayed in the same color family, but what about one that transitions from one color to another? That would be a fun way to have your best color at you face, but still be able to use another color. Pattern is available on Etsy at Linda's
Wearable Art Emporium
.