Things have been happening here at 100Creations. This month I had a pattern released in a magazine, opened my own group on Ravelry, started testing a shawl pattern, began building a newsletter, and of course knit every spare moment.
Ravelry Group
My Ravelry group is 100Creations by Rachel.
Please join me there for test knitting opportunities, patterns releases, and sales. Currently testing is being done on
the Snowflake Faroese Shawl
. It is a top down shawl with shoulder shaping that allows you to adjust fit and placement of the snowflakes.
Join me in the testing thread
to join in testing, or ask for an earburn when the pattern is published. Hat patterns are also being developed, with the hope to start testing them soon.
Pattern Release
Unlike typical cabled scarves that feature orderly lines of cabled stitches, this beauty showcases two side cables that hug the lines of the center cable. The effect is a complex-looking scarf that is as fun to knit as it is to wear.
(from the February 2016 issue of I Like Knitting)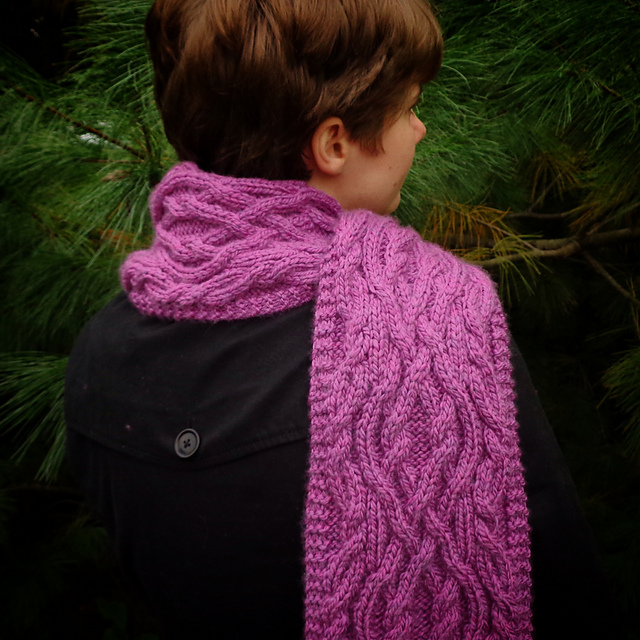 Newsletter
I'm starting a newsletter. Beginning with a monthly issue, it will feature a designer interview, tips and hints, pattern suggestions, and current projects. Knitting and crochet designers and patterns will be included. Feel free to suggest designers that you love. Sign up here, or on the
newsletter page
here on my blog.
Subscribe to our mailing list
Email Format